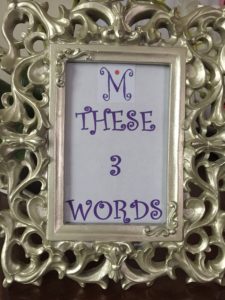 THESE 3 WORDS
Words have power.
They tell stories.
They express feelings.
They start wars.
They convey meaning.
They hook you.
They hurt you.
They validate you.
Words are indeed very powerful. Sometimes you don't need many to get your point across, be heard or make a point.
This series of 'THESE 3 WORDS' is a forum where phrases, sentences or statements of just 3 words will serve as conversation topics between you and I. If you'd like to participate by commenting or adding, please do.
So, tell me.    What three words.    Resonate with you?